2008.12.07 Sunday


Skin The Artist / 剥皮計畫-VOL.3 陳正才 Cheng-Tsai Chen




13th to 28th Decem
ber 2008
VIDEO exhibition : 13th - 28rd Dec. 2008
Open on Friday, Saturday and Sunday
Friday : 17:00 - 20:00, Saturday and Sunday : 15:00 - 20:00
Opening party : 4pm 13th Dec. 2008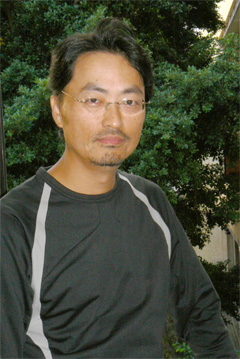 陳正才的作品以錄影、照片、複合媒材裝置為主。
他透過作品,思考在我們生命中的許多"差異";
他的作品對觀者提出什麼是"差異"的問題。
是什麼樣的因素,讓我們感受到所謂的"差異"?
對於這個議題的關注,阿才有著超優的敏感度。
他的作品抱持著一種社會學的態度,這不僅僅是一種檢視,
而是將他所思考的以藝術的形態表現出來。
另外,在他的作品中我們可以感受到一種非常安靜、纖敏的幽默感,
這種幽默感是他作品裡的一個小元素。
然而,這只是來自於他對新媒體的豐富知識所附加的產物。
令人好奇的是,他在計畫一件作品時的思考方式;
他的作品有著非常清楚的概念,沒有意義不明的模稜兩可,
但從觀者的角度來看,卻可以有著多樣的意義詮釋,
或許,這是因為他相信藝術創造、想像力的能量。
讓我們一起來剥開阿才的皮,看看裡頭祕密吧!!!
Cheng-Tsai Chen is working with video, photography, and mixed media installation. Through his work, he ponder on the disparity in our life. His work asks us what is "difference", what makes us feel "difference". His ability concerning these things is very excellent.
His work is a sociological approach. However, his work is not a mere inspection slip. They are expressed in the area of the art that he thinks about.
And one more important thing in his work. We feels very very quiet and very very delicate humor in his work. This humor is a very small element. However, it is given incidental fruits by his huge knowledge about new media. I have a curiosity about his thinking way when he plans his work.
His work has very clear concept. There is no ambiguities. But on the other hand, we can have various interpretation about his work. Maybe it is because he believes capacity for imagination about art. Shall we try to reveal secrets of his art?
この記事に対するコメント
この記事のトラックバックURL
http://blog.1yeargallery.com/trackback/1112405